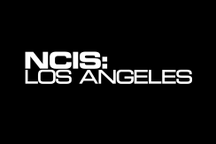 New pages
Welcome to NCIS: Los Angeles Wiki
Edit
NCIS: Los Angeles (Naval Criminal Investigative Service: Los Angeles) is a drama series that revolves around a team that works for the OSP (Office of Special Projects). The OSP is a division of NCIS that is responsible with apprehending criminals that pose a threat to the security of the nation. By assuming false identities and using the newest technology, this team of agents goes deep undercover in the field to bring down their targets.
Chris O'Donnell plays the lead character, Callen, a lead agent whose natural talent for undercover work is legend. LL Cool J plays the role of Special Agent Sam Hanna, an ex-Navy SEAL, who works in the undercover unit of NCIS in Los Angeles, and is also fluent in Arabic and an expert on Middle Eastern culture. Peter Cambor and Daniela Ruah are cast as a psychologist named Nate and forensic investigator named Kensi, respectively; they appeared on-screen for the first time in an episode of NCIS that aired in April 2009. Louise Lombard, who had been confirmed to play the role of lead agent Clara Macy, is not a regular in the new series, but may return for guest appearances. Rocky Carroll, who plays Director Leon Vance on NCIS, will also be appearing in at least six of the first 13 episodes.
Pages in category "NCIS:Los Angeles"
This category contains only the following page.
Ad blocker interference detected!
Wikia is a free-to-use site that makes money from advertising. We have a modified experience for viewers using ad blockers

Wikia is not accessible if you've made further modifications. Remove the custom ad blocker rule(s) and the page will load as expected.